not really cmyk. not really black and white.
this was today in the bathroom at milk studios. we are both bringing back the white frames. (but not on a ray-ban). this was right before i spilled steam water on my white shirt dress. a.k.a. madness.
the photography dept was able to book some decent models. this one girl, ilona, was to die for. i looked her up. she's so cute! but she looks very normal when she's dolled up. i like it when she looks darker. you know, the pale skin and dk eye shadow. mmm.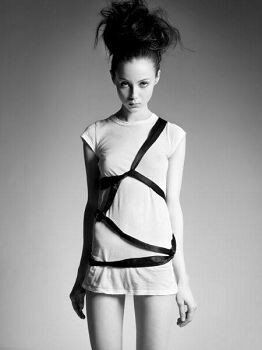 xxx